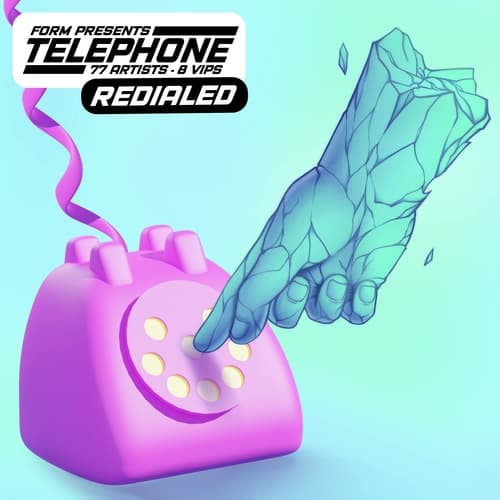 After TELEPHONE was released, the dust settled, and the groups were informed who they'd been working with the whole time. We then gave them a challenge: one month to re-envision their tracks, with full communication between members and all the time in the world to fully realize their vision.
(It was mainly about the album title: 'redialed' was too good of a joke to pass up on.)
TELEPHONE: REDIALED is a nine-track album from the FORM community, comprising eight remixes of tracks from April's TELEPHONE album by their original artists; and Oceans Apart, an original track organised and produced by 44 unique artists. Think TELEPHONE, but if the line was clearer.
All proceeds raised through sales and streams will be donated to The Trevor Project.